TURN YOUR EXPECTATIONS INTO BEAUTIFUL RESULTS
Welcome to M.D. Forté® Glycolic Acid skin care system M.D. Forté®, with 2 to 3 times higher glycolic acid levels than other similar products, has the strength to deliver beautiful results-without irritation. M.D. Forté® is available exclusively from physicians in Level I and II strengths.
Combine this with your physician's expertise, and you've got the most personalized skin care regimen, with products that work and results that will exceed your expectations.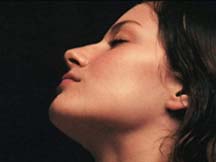 Building on a heritage of Glycolic Acid research beginning almost 2 decades ago, M.D. Forté®' continues today to lead with new technology and innovative products. Brought to you by Allergan, a globally respected pharmaceutical company and leaders in dermatological and ophthalmic research and technology (manufacturer of Botox).
Glycolic Acid, a chemical found in sugar cane, exfoliates surface skin by gently loosening the bonds that hold these cells together.
Using an M.D. Forté® regimen, you'll see healthier, younger-looking skin:

- visibly-diminishes the look of fine lines and wrinkles
- smoothes and softens skin
- increases hydration and suppleness
- balances irregular skin tones
- improves oily/acne prone skin

Q: What can M.D. Forté® do for me?
A: M.D. Forté® contains Glycolic Acid to normalize the exfoliation process and increase moisturizing of your skin. These processes generally slow down with age and exposure to the sun. Glycolic acid dissolves the cellular "cement" that binds dead cells together and slows living cells from reaching the skin surface. As the dry outer layer is exfoliated by glycolic acid younger, healthier, smoother looking skin is revealed.



Q: How does M.D. Forté® differ from other glycolic acid skin care?
A: M.D. Forté® contains up to 2-3 times higher levels of Glycolic Acid than other similar products at comparable prices, without irritation. Made to a higher standard, a pharmaceutical standard, M.D. Forté® delivers results. Combine this with the expertise of a physician and you get the very best and most personal formula for antiaging skin care.






Q: When can I expect to see results?
A: Your skin will most likely become softer and smoother within a few days and improvement will occur with continued use. In approximately 2-6 weeks you should begin to see and feel visible results, depending on the condition of your skin prior to use. The look of fine lines will diminish and the overall tone and texture of your skin will become more even. Additionally, Glycolic Acid peels by a physician can accelerate the results.

Q: I used to worship the sun. Is it too late to correct the damage I've done?
A: It's never too late to fight back! First, get a complete evaluation of your skin from your physician. Then together, choose an M.D. Forté® regimen that's right for your skin type. Ask for new M.D. Forté® Skin Rejuvenation skin care with Glycolic Acid and Vitamins A & E. This clinically proven formula works deep within the skin's surface where wrinkles begin. Used daily, it will minimize the look of fine lines and wrinkles and soften and smooth skin for a healthier, younger-looking complexion. We also offer safe and effective laser treatments (see Photofacial Skin Rejuvenation) to erase the signs of sun damaged skin and rejuvenate your skin.



Q: Is skin tingling normal when using a glycolic acid product?
A: Yes. A moderate amount of tingling is normal when glycolic acid products are first applied. It should subside within a few seconds depending on your skin sensitivity. If the tingling is uncomfortable, wait 15-30 minutes after cleaning before application of anotherglycolic acid product. If undue redness or irritation persists, stop using the product and consult your physician.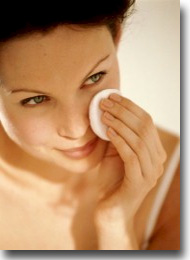 Q: What about glycolic acid and sun sensitivity?
A: Allergan recommends that patients use M.D. Forté® in conjunction with an effective sunscreen. Excellent choices are M.D. Forté® Total Daily Protector SPF 15 and Aftercare Environmental Protection Cream SPF 30 which contain technologically advanced transparent Zinc Oxide, proven to outperform all other sunscreen ingredients. Both provide complete UVA/UVB sunscreen protection, healing protectant and antioxidant defense, all in one. Recommended by The Skin Cancer Foundation as safe and effective sunscreens.




Q: How does glycolic acid compare to Alpha Hydroxy Acid (AHA) & Retin-A?
A: Alpha Hydroxy Acid is a weaker exfoliating agent as compared to Glycolic Acid. Most over the counter products contain alpha hydroxy acid, rather than glycolic acid. This is because glycolic acid products are usually only given out by physicians. Retin-A is also considered a strong exfoliating agent, but in many cases may cause excessive irritation in certain patients. Glycolic acid is widely used both because of its potent efficacy and its gentle manner on the skin.